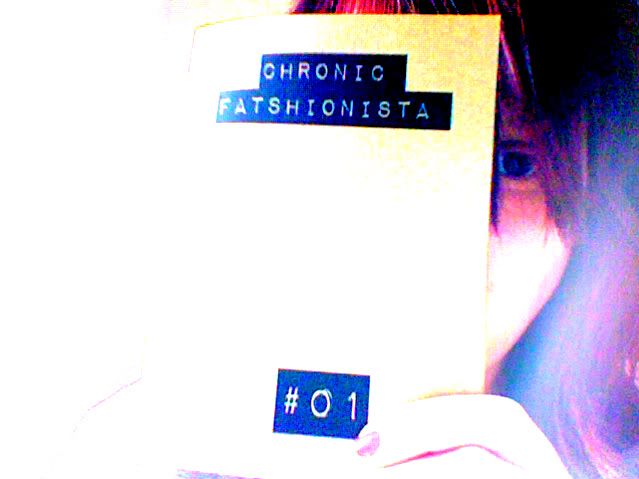 My zine Chronic fatshionista #1 seems to be going okay. I even got a distro offer that I'm working on right now to round up that deal, and I've had some other people show interest in it. For me it's important to get this issue out there because it deals with the beginning of the diagnose of FM and EDS and I think for my of us out there it's a long road to travel before you can find someone that believes you! And that says " hey! We can't heal this bitch, but we can sure help you tame it down"
So anyone else interest in this zine ? Or updates on the next issue please just contact me, I don't bite, specially right now. (Toncilittis)
I'm thinking of either making the next issue about what went on the six years I went without a proper diagnose. The way doctors treated me, friends, family. How I dealt or better how I didn't deal very well with the disbelief, that SURELY will come your way when you have FM.
Wish me luck, that the next issue wont take me months to complete! Also I just got word that Virgin #2 will be coming out soon, I did a little piece for that zine about how I don't think I actually lost my virginity , since it was taken from me at such a young age, I never felt like I had it go give, later in life.