I am a member of a swapping community called swapbot! if you like swapping, mail packages! Go
check it out
And I am involved in a swap to get more viewers on your blog.
Visit my blog & blog about it - Max 20 partners!
This posts is my review post for that swap. it featered a great range of different bloggers! If you're interested in them go check them out! there are some great bloggers on swapbot!

http://consciousness-collection.blogspot.com/
Crafting, traveling, MASKING TAPE!!!!!! do I need to say more ? This is just a very fun blog about bits and pieces, crafting and live! I especially love all the paper references to decotape, ephemera…. A very nice blog go take a look!
Recipies! Fun to read, mom, crafting tips and tricks, swapbot swaps.
http://www.betwixxt.blogspot.com/
A very fun blog, from the layout to the content. A lot of different topics, inspiration , a little herb garden inhabited by a lovely gnome!
A very useful blog! She shows a lot of offsite links to great causes, products, swaps etc. And tutorials people! We all love those!
A great blog for family people and mom's out there! I love that she puts up links for products on diaper covers and cute baby pictures! I'm not a mom myself but I would love blogs like these once I am. And just a great all around life blog!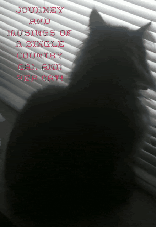 Giveaways, 5 question fridays, Book reviews <3 Another great blog for a fun read!

http://nasreensthisandthat.blogspot.com/
A very nice and lengthy blog, but a south african blogger! I love that she really puts a lot of effort into her texts, i enjoy reading her entries and I also love the the crafty items she blogs about. It's also nice to read about the life of someone living in south africa! PLUS AMIGURUMI people!!! go read!

http://bpositivebfree.blogspot.com/
I love love love the vintage layout of this blog! Again this is a blogger who puts a lot of effort into her text posts and again i really enjoyed reading some of her entries!
A little quote from her blog that I loved
'When you stumble and fall there's always some way to get back up again. It's just up to you to decide what you will do when you're back on your feet again? Will you succumb to pity or own the situation with strength? My humble stumble really taught me a lesson yesterday. It reminded me that I do have the option to keep going and to push right to the finish. Things may not be perfect. I may fall sometimes. But I don't want to feel sorry about that. I want to be thankful for the opportunity to become stronger because if it.'

http://beastybeast.blogspot.com/
A blog after my own heart, one that speaks the truth and doesn't filter anything out! Speaks about depression, life, tattoo's and baking! I think this blog is high on my love list, just because it reminds me a bit of many per zines out there! A great read!
Voor mij een heel leuke blog omdat ze zowel in het Nederlands als in het Engels blogt!
For me this is a very fun blog because she blogs in dutch as well as english!
Blogging about swaps, recipes , product reviews and creativity!